I had a pretty sucky week (by human standards) this week, because every small thing that went wrong snowballed into something bigger and at the end of the week, I'm just glad I have God to go back to. Deep within me I am thankful for this sucky week, because there would be no good weeks without bad ones to compare it with. Amen.
And this week in things Aisha pinned...
Statues
dressed in modern clothes. Somebody has too much time on their hands...
This
wonderful photo shot by Sharon Derhy, taken in Italy.
A
hotel
on the Amalfi Coast in Italy. Just take me there now.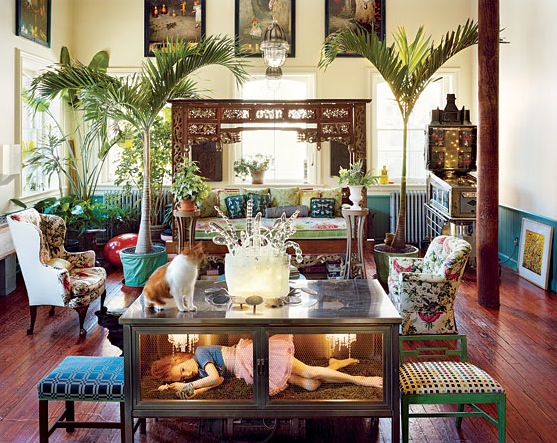 An uber
bizarre
living room fixture in contemporary artist Meghan Boody's house.
Lee Jeeyoung's unreal non-photoshopped
scenes
, done in her small studio. Very inspiring!
PS: Make my day. Watch
this
!